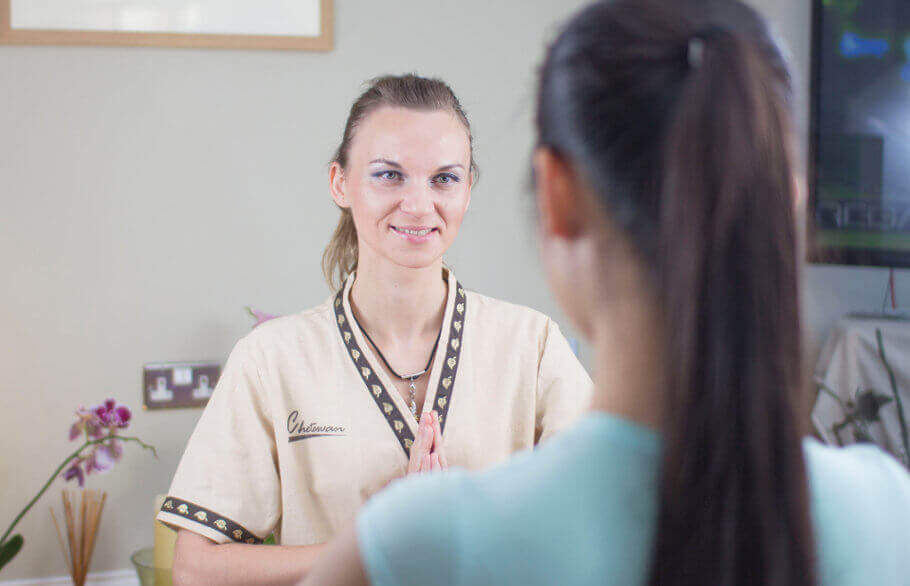 About

 Justyna

I started my journey into massage with Sport massage, but curiosity lead me to Ayurvedic massage, which I studied at the Ayurveda Retreat, here in Reading. From there I studied intensively in Thailand for three months with the Wat Po school, where I did Traditional Thai Massage Professional level followed by Thai Massage Therapy level. (I am the first and so far only Polish woman in the world with therapy level in TTM, and one of only 12 with this qualification in the UK). Therapy level is the highest available qualification in TTM, so I am proud and happy to offer healing sessions with this level of expertise.

Wat Po is the first and most famous school in the world for Thai Traditional Massage founded by King Rama, after moving the capital to Bangkok. The Wat Po school still serves the Royal Family.
Thai massage healing sessions range from 1 to 2 hours and are specially designed for different conditions (e.g. headache, lower back pain, hip pain, tennis elbow, knee pain, and more). I have experienced "miracles" of Thai massage with my own body. It was the power of this experience that led to me cancel my travelling plans for last two weeks in Thailand and instead study Women's Healthcare massage. This course allows me to practice massage for relief of period pain, to help maintain hormonal balance and deal with menopausal symptoms, and pregnancy massage. I have also taken a course for anti-cellulite and slimming massage.
Having a background and 10 years of experience in pharmacy work I understand medical conditions and how the western medications work. This has pushed me to research more about natural and alternative therapies. After experiencing personally the benefits of massage, acupuncture, meditation and a healthy diet I can say with conviction that it works for me and it works for many millions of people.