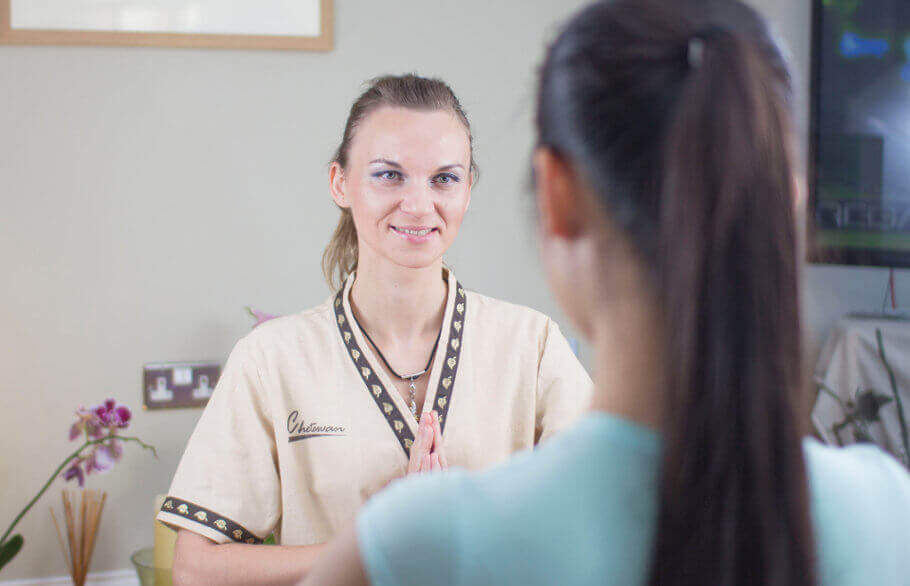 About

 Justyna

My journey to becoming a professional massage therapist started almost 5 years ago after experiencing first hand the benefits of massage, acupuncture, meditation and a healthy diet in my own life.

At that time I had a detailed understanding of medical conditions and traditional western therapies in my professional life as a pharmacy technician.

However my own experience of the benefits of alternative therapies such as massage in making huge beneficial changes to my personal medical and mental health led me to change careers.

I have never looked back and am passionate about what I do. It is deeply satisfying to see, feel and hear the difference I make to the lives of others in my day-to-day professional career.

To see my clients happier, more relaxed and calmer after they leave my care than when they arrive is deeply satisfying and is why I love doing what I do.

My testimonials also tell their own story.
My

 Professional Journey

My initial training was in sports massage. However curiosity and my desire to provide the very best therapeutic experience led me to conduct extensive research into the best techniques available. As a result I decided to study and train in the practise of Ayurvedic massage, an ancient discipline which I studied at the Ayurveda Retreat here in Reading.

From there I studied intensively in Thailand for three months with the Wat Po school, where I studied Traditional Thai Massage to the most advanced levels available. Wat Po is the best and most famous school in the world for Thai Traditional Massage. It was founded by King Rama, and to this day, is serves the therapeutic needs of the Royal Family of Thailand.

I am extremely proud to be the first and, so far, the only Polish woman in the world to have achieved the highest level of therapy qualifications in Thai massage. The high standards required for this level of expertise are hard to find in the UK where there are only 12 specialists with this level of qualification and expertise.

Thai massage healing sessions range typically from 1 to 2 hours and are usually specifically designed to treat different conditions such headache, lower back pain, hip pain, tennis elbow, knee pain, and so on.

My experience in Thailand was so powerful in the context of the benefits I experienced in my own health that I cancelled my travelling plans for last two weeks in Thailand so I could learn and integrate in to my own practise the highly specialist area of Women's Healthcare massage.

The effects of this type of massage are especially beneficial in the treatment of period pain and can also help maintain hormonal balance and deal with other menopausal symptoms, as well as massage during pregnancy. I can also employ specialist techniques that can aid in the reduction of cellulite and aid in slimming as part of my specialist programme.

Having such a wide range of therapeutic techniques at my disposal means that I can deliver a highly personalised approach to the care and needs of my clients that the larger practises cannot match.